The Best of My Trip to Glasgow, Scotland
Traveling is one of the best things I think one can do to keep growing as a designer. Not only is it just plain fun, but it exposes you to so many new people, styles, cultures-basically all the things. This past year I was fortunate to be hired as the Festival Producer for the European Championships, which meant I got to live and work in Glasgow, Scotland for close to three months. Having never before been to the UK I could not wait.
Scotland did not disappoint. It was everything I dreamed it would be-old historic brick buildings, quaint taverns, and feisty Scotsmen with accents I could never quite understand. I was fortunate enough to befriend one of these unintelligible Scotsmen who so kindly looped me in on all the local sights. Below is a list of great sightseeing opportunities that I was lucky to take part in.

Buchanan Street is the city's main pedestrian shopping street. I had to walk right through it on my way to and from work and would often spend an hour or two here after work just wandering the shops. Shops range from well known names to one of a kind local oddities.
If you like nature and want to see some Scottish country-side then head to Pollock Country Park. It is a short train ride from Glasgow and beautiful. ( It was named Britain's Best Park in 2008.) Once there you can tour Pollock House visit the Burrell Collection museum and if you are lucky see some highland cattle on your walk-abouts. I only saw one cow and he was far off-I was disappointed he was not close enough to touch.
A trip to Scotland would not be complete without a visit to the Highlands. Loch Lomond is a lake in southern Scotland that is part of The Trossachs National Park. There are several trails around the lake and opportunities for boat rides. My husband and I went on a boat ride with historic narrative and enjoyed it thoroughly.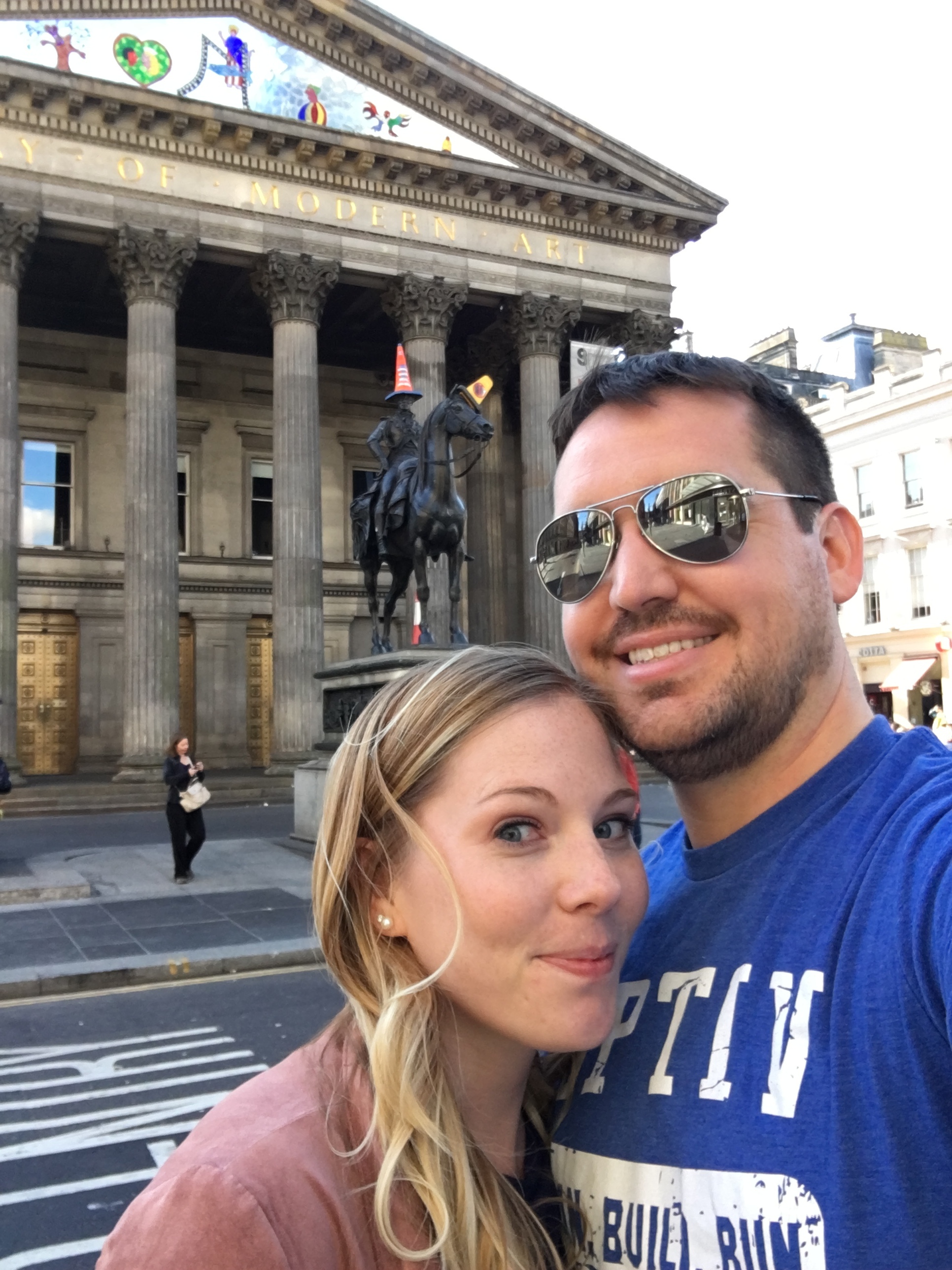 Duke of Wellington Statue
The statue of Arthur Wellesley, 1st Duke of Wellington, is located at the Royal Exchange Square in Glasgow- just outside the entrance to the Gallery of Modern Art. (Two great sights in one!) But what makes this sight-seeing opportunity so great is not actually the statue itself but the tradition that surrounds it. The Duke of Wellington is Iconic for wearing a traffic cone on his head, and whenever a cone is removed, it is replaced by a new one. The Glasgow City Council and Police Scotland discouraged the tradition to avoid damage and injury. Due to public pressure, Glasgow City Council eventually backed down and it remains an iconic symbol of anti-establishment.
City Chambers: Located in George Square it is one of the city's most iconic buildings. The locals will like to tell you that it has more marble than the Vatican. While I have never been to the Vatican (yet). I can tell you that it is absolutely stunning in every way. Festival at the European Championships was located in George Square right across from City Chambers, which meant that each evening I got to see the magnificent government building lit up in all it's glory. It was nothing short of breathtaking.
Glasgow Cathedral and Necropolis
If you are looking for Goth style architecture, and lots of history then you should visit Cathedral Square. Aside from being majestic and mysterious-you can wander around an ancient graveyard-it is all free. You just can't beat that for an entertaining day out.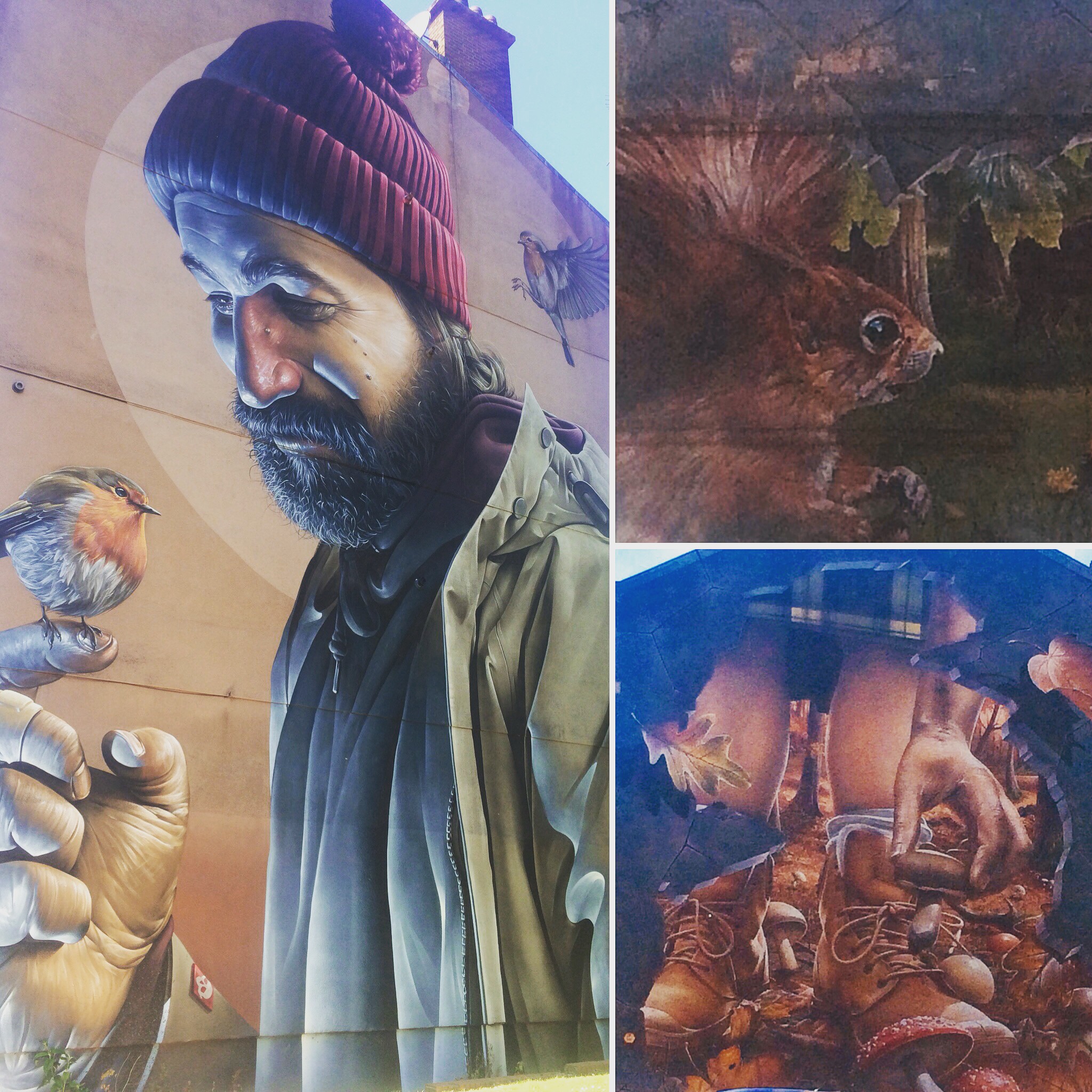 All over Glasgow you will find murals adorning city buildings that are created by local artists. You can take the City Centre Mural Trail or just head off in any direction, like I did, and more than likely stumble across some great art work.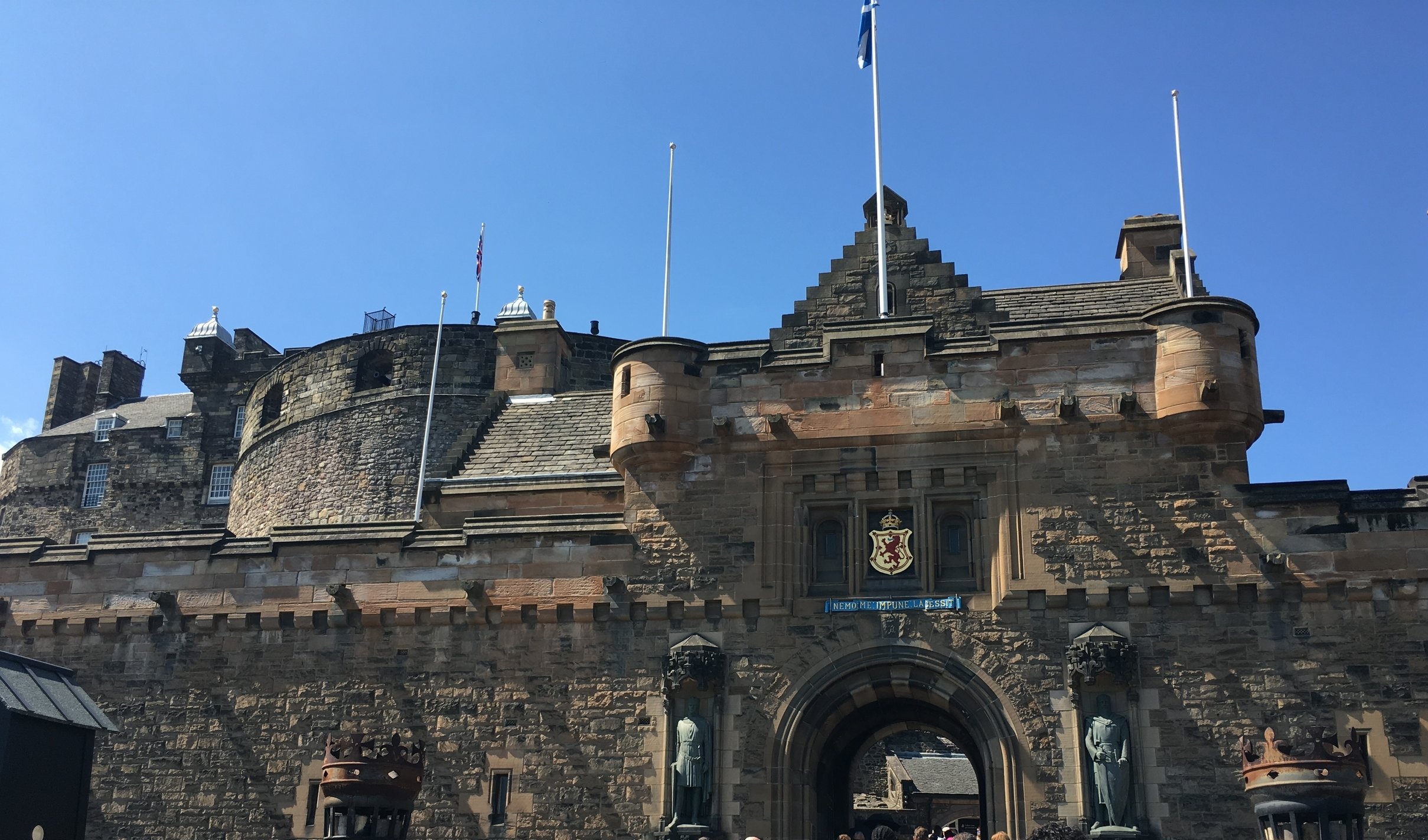 While not in Glasgow it is just a hop, skip and a jump away. If you have time to travel to Edinburgh I would definitely do so. The castle is just as glorious as you would imagine it to be and has all the storybook like qualities you'd expect. My favorite part was perhaps the dog graveyard where dogs of soldiers were buried with honor (a dog lover myself I could not help but feel moved-I love the Scots more and more.)
My time in Scotland was an absolute dream. I loved every single part of it, the history, the people, the architecture, the food (who doesn't love a good meat pie and some whiskey?!) I came home weighing more than when I left, a suitcase full of tartan, and aspirations ready to decorate my first castle-so any royalty out there looking, I'm for hire!